I think if you buy a computer, the store should just throw in an extra just in case the first one dies. Don't you? (lol) Then all Bloggers can have backup computers so we can still - you know...blog(lol) For those who didn't know, that's why I've been missing in action for a while. But I'm back...sort of, because there are still lots of Christmas movies to watch.
Also last month I had to get a colonoscopy, and all went well, but the preparation is the pits!(lol) But before they knocked me out with propofol (yep, the same medication that Michael Jackson used), I asked the nurses and doctors in the room what in the world made them want to check people's butts? After they all got done laughing, the anesthesiologists threw their hands up and said "hey we only pay attention to you from the neck up", which made me giggle. But the handsome surgeon smiled and said the thing we should probably say is that we're committed to finding cancer early and saving lives. I was pretty cool with that.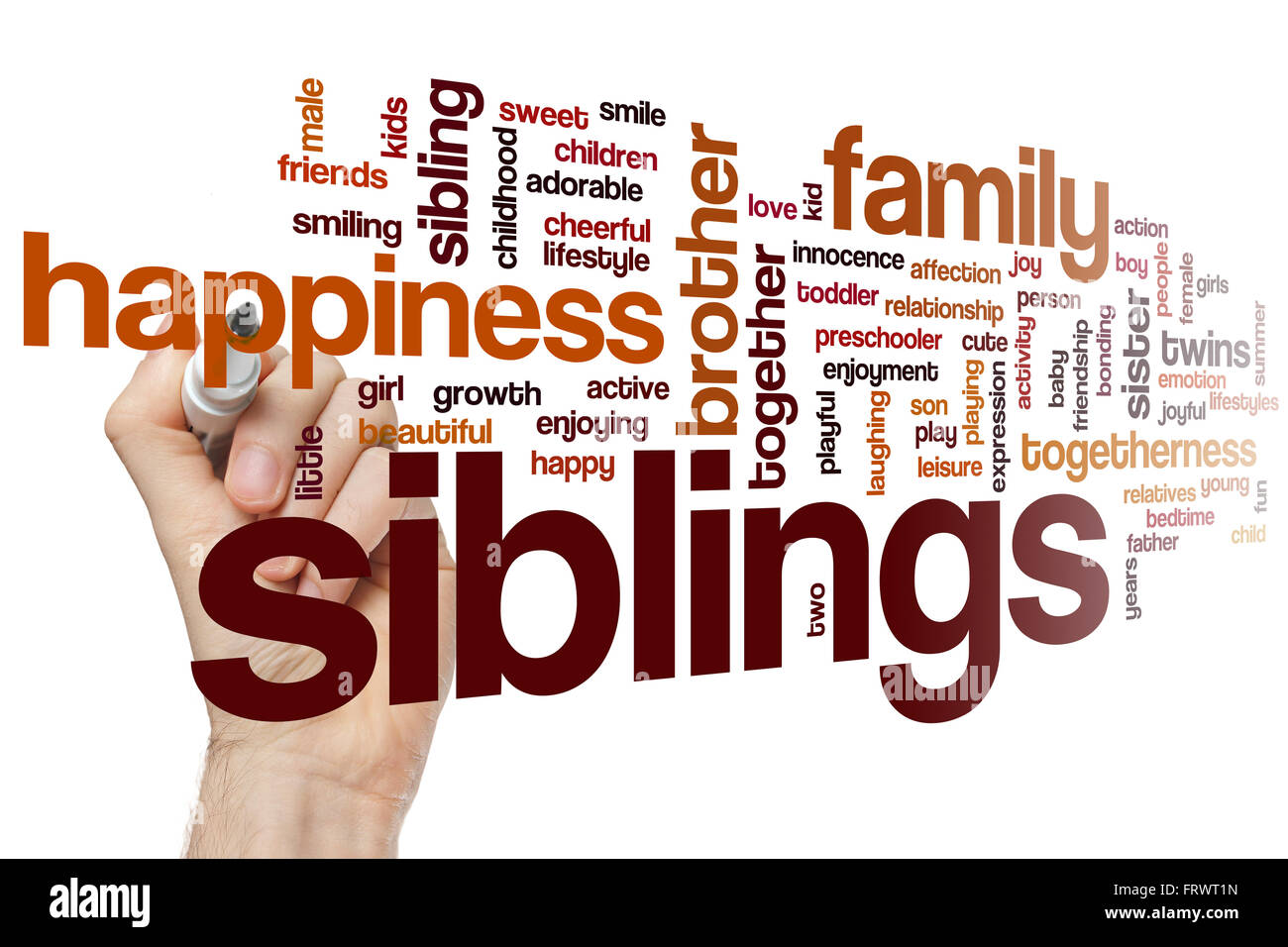 Why in the world is everyone starting to use the word 'sibling'? According to the dictionary "two or more children or offspring having one or both parents in common. A brother or sister" is considered a sibling. So when did we stop calling them brothers and sisters? Aren't these the same people we fought with, laughed with or ate dinner with as kids? I hear this word way more than I should on tv programs, how-to shows, talk shows on the radio, entertainment news, and lately in normal conversations. Is it just me?
Are you looking for the perfect bridesmaid that won't bring any drama to your wedding? Why not hire one from https://bridesmaidforhire.com/ to walk down the aisle or provide the perfect reception speech?
Get paid for taking all those amazing photos you've been putting on Instagram by visiting this site.

FineArtAmerica
One of my Planners
Did you know that Sean Connery played James Bond in 7 films between 1962 and 1983, and that he wore a hairpiece in every one? Roger Moore also played in 7. There have been a total of 12 Bonds over the years going all the way back to 1954, but some turned down the famed role. They would be Hugh Jackman, Cary Grant, Liam Neeson, Burt Reynolds and Clint Eastwood. Someone who didn't turn down the role is the new 007, Lashana Lynch, who will be James Bond's successor in the new movie No Time to Die scheduled for release in April 2020. Who was your favorite Bond?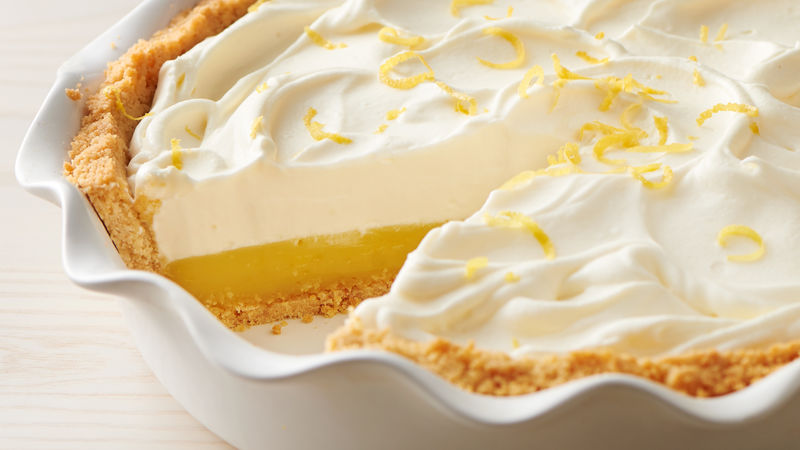 A
rizona is second to California in lemon production, so of course lemon pie is their most popular pie. I love the flavor of lemo too.
YIKES! Have you heard that there are 200+ viruses that can cause the cold? Also, those that sleep less than 7 hours a night are more likely to get a cold, so sleep in when you can.
If you're really, really thirsty when flying and trying to watch calories, you may want to pass on Diet Coke. Those bubbles take so long to go down while pouring that flight attendants pull out their hair in frustration. They can actually fill a total of 3 drinks in the time it takes to pour 1 Diet Coke, wasting valuable time for you and them. A study done by the Illinois State University agrees that Diet Coke has high levels of carbon dioxide which makes it a whole lot more fizzy.
According to a recent poll, 13% of people have done this at least once in their life. If you guessed purchasing something, wearing it once, then returning it, you go to the head of the class. How about you? 72% say they've never done it.
Sometimes medical emergencies happen in unfamiliar locations, so you may not know the best place to seek medical attention. Loading this app will not only provide directions to the closest hospital, but it also tells you how to provide CPR, help with broken bones and lots more until you get there.. Even better, the First Aid American Red Cross app is FREE.

https://apps.apple.com/us/app/first-aid-american-red- cross/id529160691 or https://play.google.com/store/apps/details?id=com.cube.arc.fa
If you're with someone who may seem a little iffy, or in an area that you don't feel safe, and not sue if you need to dial 911, press the alert button on the Noonlight app here

Android

and

iOS . If you release the button and don't add your personal 4 digit PIN, the police will come to your area immediately. Also, if you're unable to speak, you can text to operators who are available 24 hours a day. There are FREE and paid versions available.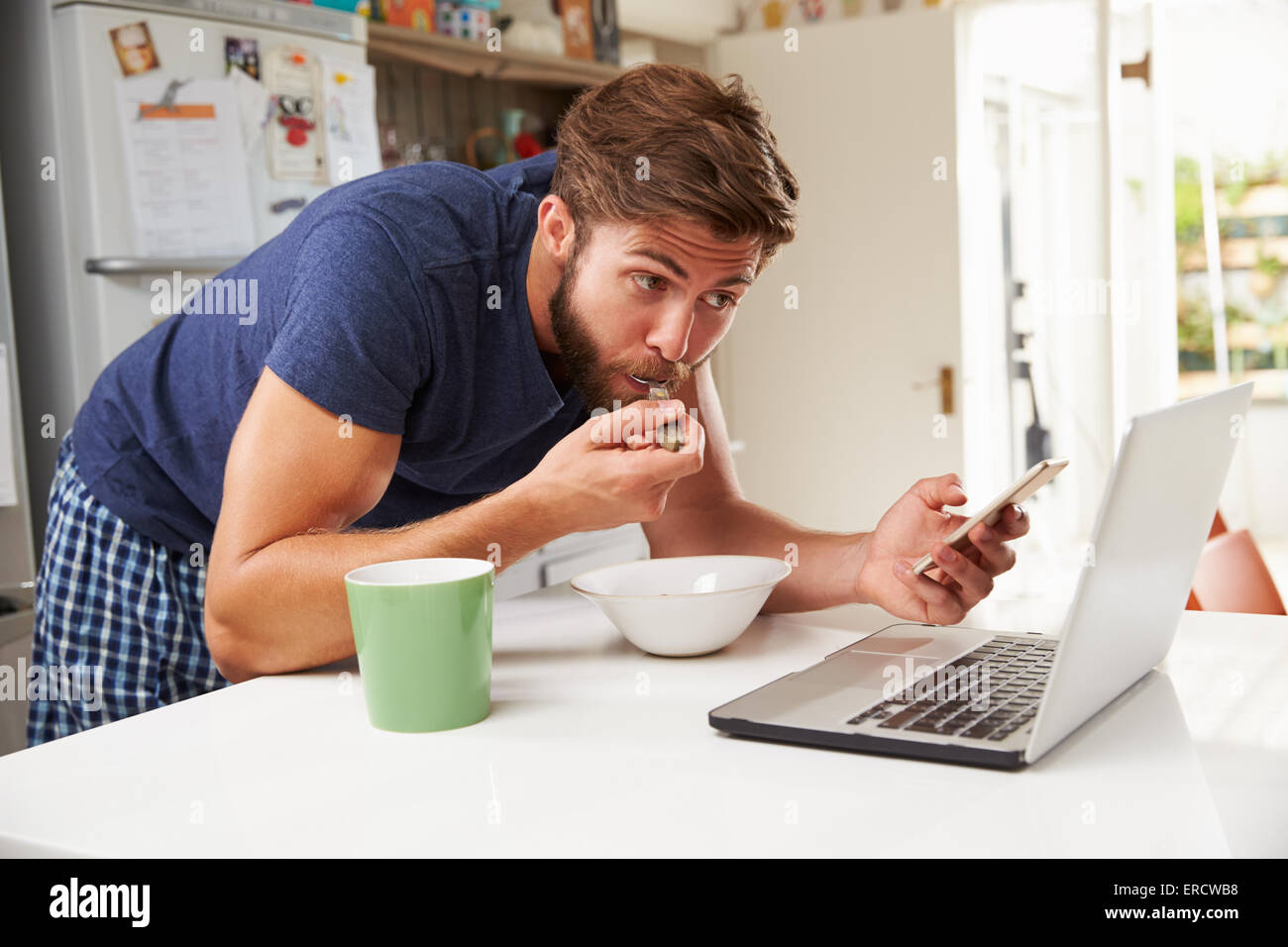 Are you guilty of 'zombie eating'? According to a survey of about 2000 people in the US, 88% of people admit that they are staring at televisions, tablets, or their phones while eating. Wow!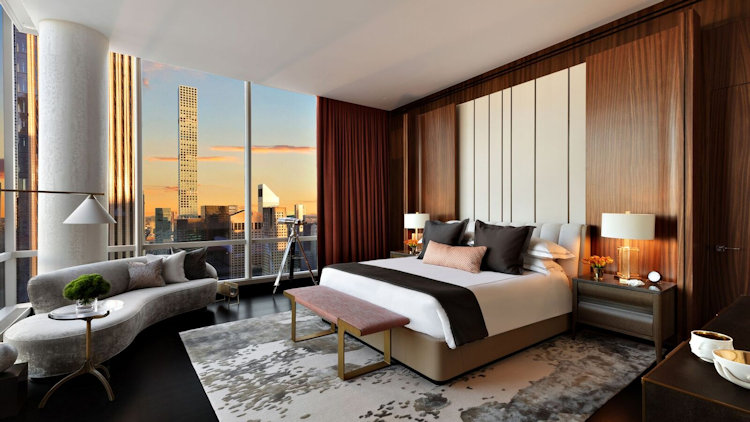 There's a way that you can take in the fabulous views of Central Park and more in New York City, but it won't be cheap. You also can't be afraid of heights because it's 59 floors up. The Manhattan Sky Suite at the Park Hyatt gets you 3200 square feet of luxury and lots of pampering which include helicopter rides, a butler, personal chef, spa treatments and lots more. In order to enjoy all those goodies, you'll have to camp out there for a minimum of 7 days at a whopping $50,000 a night!
SPARKLING FALL PUNCH
In a pitcher, stir together one 32 oz container , 2 cups Spiced Rum, 1 cup fresh Lemon Juice and 1 Tbsp Bitters. Stir in 12 oz bottles Ginger Beer.
Line glasses with very thinly sliced pears. Pour in the punch and you're set.
Every Sunday on CNN, This is Life with Lisa Ling comes on, where she gets the scoop on various groups of people. As an investigative journalist, she's talked to those addicted to opiods, female Marines, members of the gang MS-13, twins, divorced dads, phone addicts, militia members and lots more. This past weekend she hooked up with a group of people I've heard about, but never actually met - Swingers.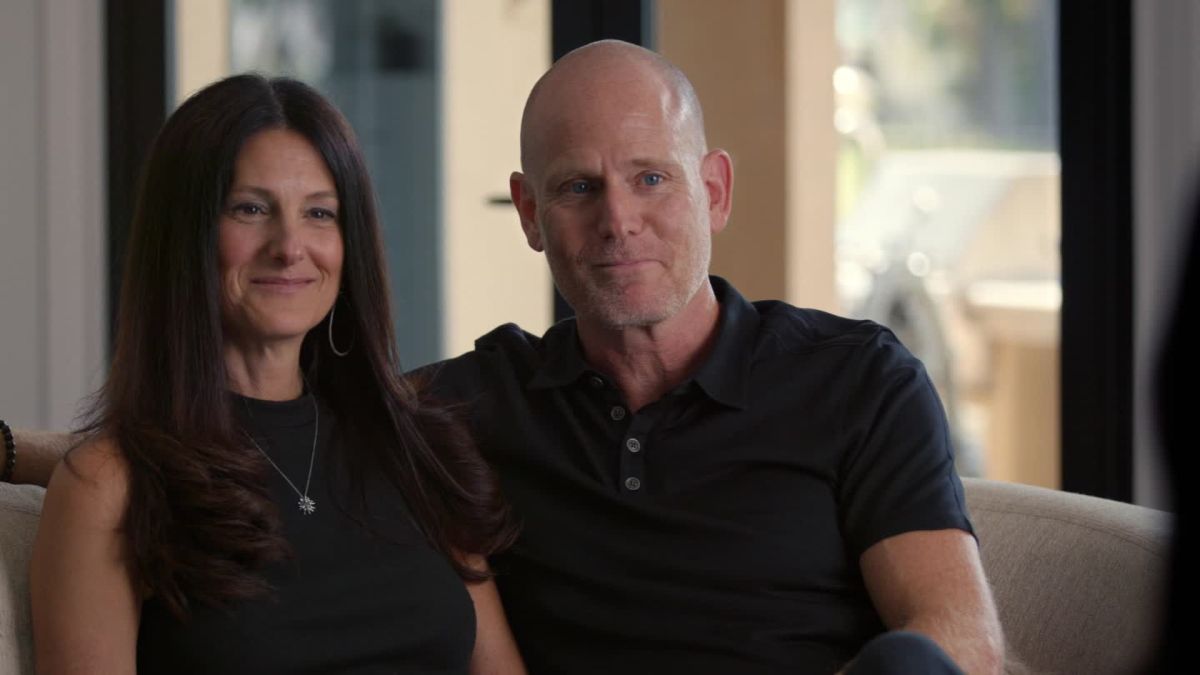 Nope, I'm not talking about these kind of swingers
If you check the Internet, the definition for a Swinger is this:
a lively and fashionable person who goes to a lot of social events.

"one of the oldest swingers in town"




a person who engages in group sex or the swapping of sexual partners.

"a twilight world of swingers and wife-swapping"
During the show Lisa Ling visited the couple above who have been swinging for years in Texas, and actually teach others. Then she visited Naughty in N'awlins, which is the largest Swinger Convention in the world where more than 1000 couples hang out all over Bourbon Street, and pretty much takes over a very large hotel in the French Quarter. These people don't believe in monogamy.
One of things I found interesting were the amount of older couples there who had been married for 30, 40 and 50 years, and most say that they are looking for something exciting to do. But there's more than just sex going and include plenty of seminars from specialists and a huge parade.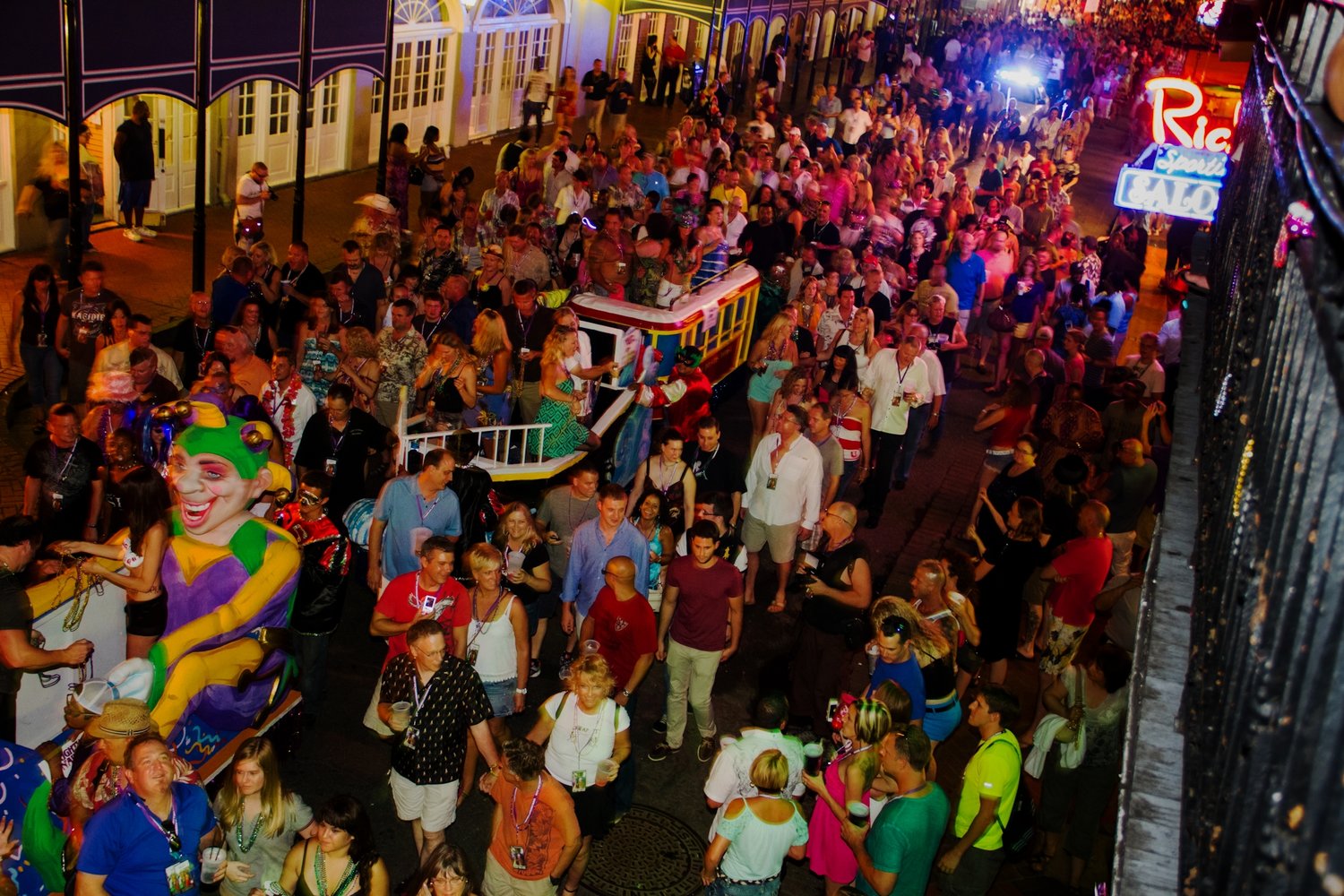 For those who think this is a massive free for all where anyone can show up, that's not the case. The convention is restricted to couples only, and street clothing is not allowed. So Lisa Ling had the choice to go naked, or in pajamas only.(lol) Cameras weren't allowed, but we did get to see pajama clad Ling hiding her mini camera so we could hear some of the naughty that was going on.
Uh... I don't judge anyone who chooses to live this lifestyle because it is consensual, but it's not for Lisa Ling or me. It's already hard enough to keep up with one partner, let alone 2, 3 or 4 (lol), nd I do believe in monogamy. But how about you? Is this lifestyle for you?
If you missed this event, feel free to sign up for others.