NESTLE TOLL HOUSE COOKIE PIE (Six Sisters Stuff-Copycat Cooking)
INGREDIENTS
1 Unbaked 9-in Pie Crust, homemade or store-bought
2 Large Eggs
1/2 Cup All Purpose Flour
1/2 Cup Granulated Sugar
1/2 Cup Packed Brown Sugar
3/4 Cup Butter, softened
1 Cup Semisweet Chocolate Chips
1 Cup Chopped Pecans or Walnuts(optional)
DIRECTIONS
Preheat the oven to 325 degrees F, then line the pie plate with the prepared crust and set aside.
Beat eggs in large mixer bowl on high speed until foamy, then beat in flour, granulated sugar and brown sugar. Add in the butter, then stir in the morsels and nuts. Spoon it all into the pie shell.
Bake 50-55 minutes or until a knife inserted between the edge and center come out clean. Cool on a wire rack or serve slightly warm with ice cream or whipped cream. For those who dare to be more decadent, drizzle some chocolate or caramel syrup on top. Enjoy the yumminess!
Studio 7L - 7 Rue de Lille, 75007 Paris, France
BOOKS, BOOKS AND MORE BOOKS
Karl Lagerfeld is a guru well known for his fashion, furniture and handbags. But did you know that he's seriously into books?
In fact, he founded a bookstore in Paris called 7L that boasts about 80,000 books. But his own personal library at home includes about 250,000 books and magazines! He prefers to read to get information, and rarely uses the Internet.
MAKE CASH FROM CASH
Have you ever paid attention to the serial numbers on your cash? If not, you may be holding on to a gold mine right in your wallet or purse. The people at www.coolserialnumbers.com are collectors that look for special or unusual serial numbers, and if they like what you have, you can earn some cash. They mostly look for dollar bills, but a few include any denomination. Here are a few examples from their website.
79999999 - 7 in a Row
67676767 - Super Repeater
00090000 - 7 of a Kind
11110000 - Double Quads
PIZZA LOVE AND SOME CASH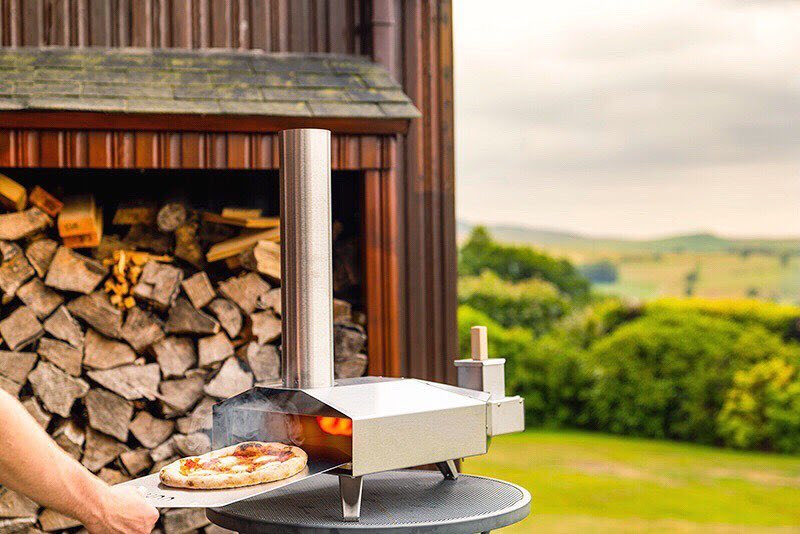 I promise I'm not pulling your leg, and this is a real job offer. If you like eating or preparing pizza, you can get paid anywhere from $300 to $1000 a day, depending on your experience by visiting this site: https://ooni.com/blogs/news/ooni-pizza-taste-tester-job. This is the perfect work from home job no matter where you live in the world.
The roles include some product testing and recipe development, and it's up to you to sell yourself into this pizza perfect job by presenting a video of your skills up to 1 minute, along with your resume, to Ooni no later than October 14, 2018.
But wait - you won't even have to cook the pizza in your own oven. If you're selected, they'll send you the ingredients AND their specialized compact oven so you can taste existing recipes, or to come up with your own for their company.
PEANUTS AND MORE
Do you like Charlie Brown and the Peanuts, and still watch them on television? Did you know that you can experience a scenic train ride the on the Great Pumpkin Patch Express in Colorado? It's a 30 minute train ride there, and once you arrive, there's lots to do. Visit Lucy's Psychiatric Help Booth, Trick or Treat with the kids, Wine and Beer Taste if you like, win prizes for Halloween costumes, enjoy pumpkin carving and so much more. Visit www.durango.com, or call

1-888-872-4607.
WHAT'S OLD IS NEW AGAIN
Do you remember Bewitched, the magical comedy program that was on from 1964 to 1972 with Elizabeth Montgomery and Dick York? The original pilot of the show was sadly filmed the same day JFK was assassinated, and because Ms. Montgomery and he were friends, made it rough for her to complete. She also wasn't the producer's first choice for the role. Tammy Grimes was. Then it was redone as a movie in 2005 with Will Ferrell and Nicole Kidman.
Well, it looks like this classic is being redone on ABC and I can't wait. I can't tell you how many times I used to twitch my nose and pretend something fun was about to happen.(lol)
SOMETHING TO MAKE YOU SMILE
In Long Grove Iowa, Bob Williams is all about chocolate and paying it forward. First, he gets Hershey chocolate bars from Dollar General, hands 2 to the cashiers in the store, and then whoever is behind him in line gets one. People that he sees while running around town get a bar too. Wherever he goes, candy bars will travel.
For the past 10 years, this 94 year old World War II vet has given out almost 6,000 bars of joy, and Hershey's will be spotlighting him and his random acts of kindness in one of their new marketing campaigns. Well done, Mr. Williams and very cool!